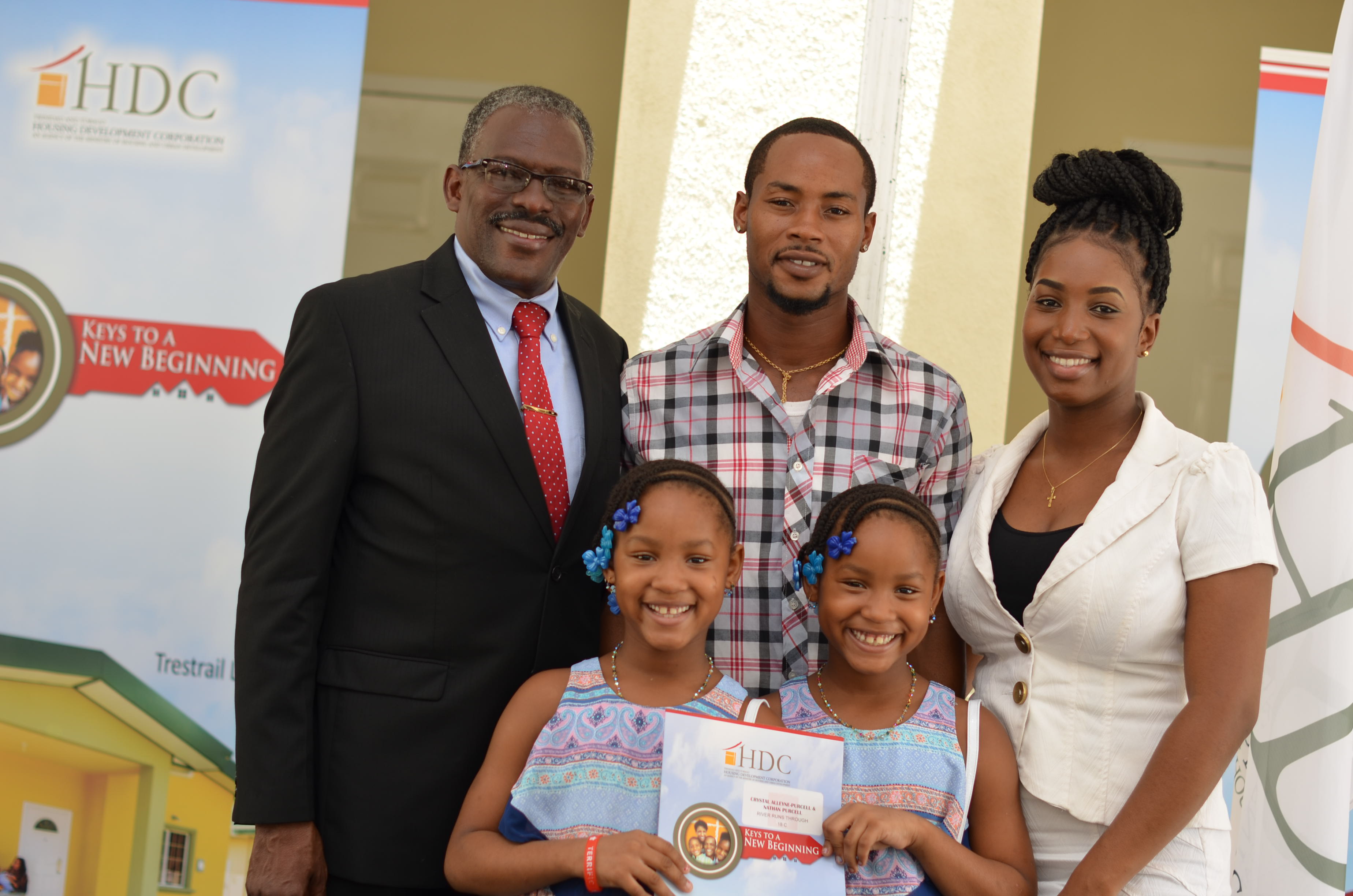 KEYS TO A NEW BEGINNING AT RIVER RUNS THROUGH, ARIMA
On Tuesday August 14, over sixty families (including twenty-two members of the protective service and defence force) received their allocation packages for their homes at the HDC's newest community, River Runs Through, Arima ByPass Road, Arima.
The sod for this development was turned in July 2016 by Dr. the Hon. Keith Rowley and work officially began soon after in August of that same year. The total expected yield for this 19.8 acre site, is 108 units. To date, 84 units have been completed with the remaining 24 to be completed by first quarter of 2019. This development is considered a "flagship" development for the HDC because this development was constructed using the HDC's new 22 Point Quality Assurance Programme and also employed the services of a number of small contractors.
Present to witness the distribution of homes on were Prime Minister Dr. the Honourable Keith Rowley; the Honourable Major General (Ret'd) Edmund Dillon, Minister of Housing and Urban Development; the Honourable Anthony Garcia, Member of Parliament for Arima; the Honourable Camille Robinson-Regis, Member of Parliament for Arouca/Maloney; Brigadier General (Ret'd) Ancil Antoine, Member of Parliament for D'abadie/O'meara; Her Worship Lisa Morris-Julien, Mayor of Arima; Ms. Onika Haynes, Ag Chairman of the Tunapuna Piarco Regional Corporation and executives of both the Housing Development Corporation and the Ministry of Housing and Urban Development.