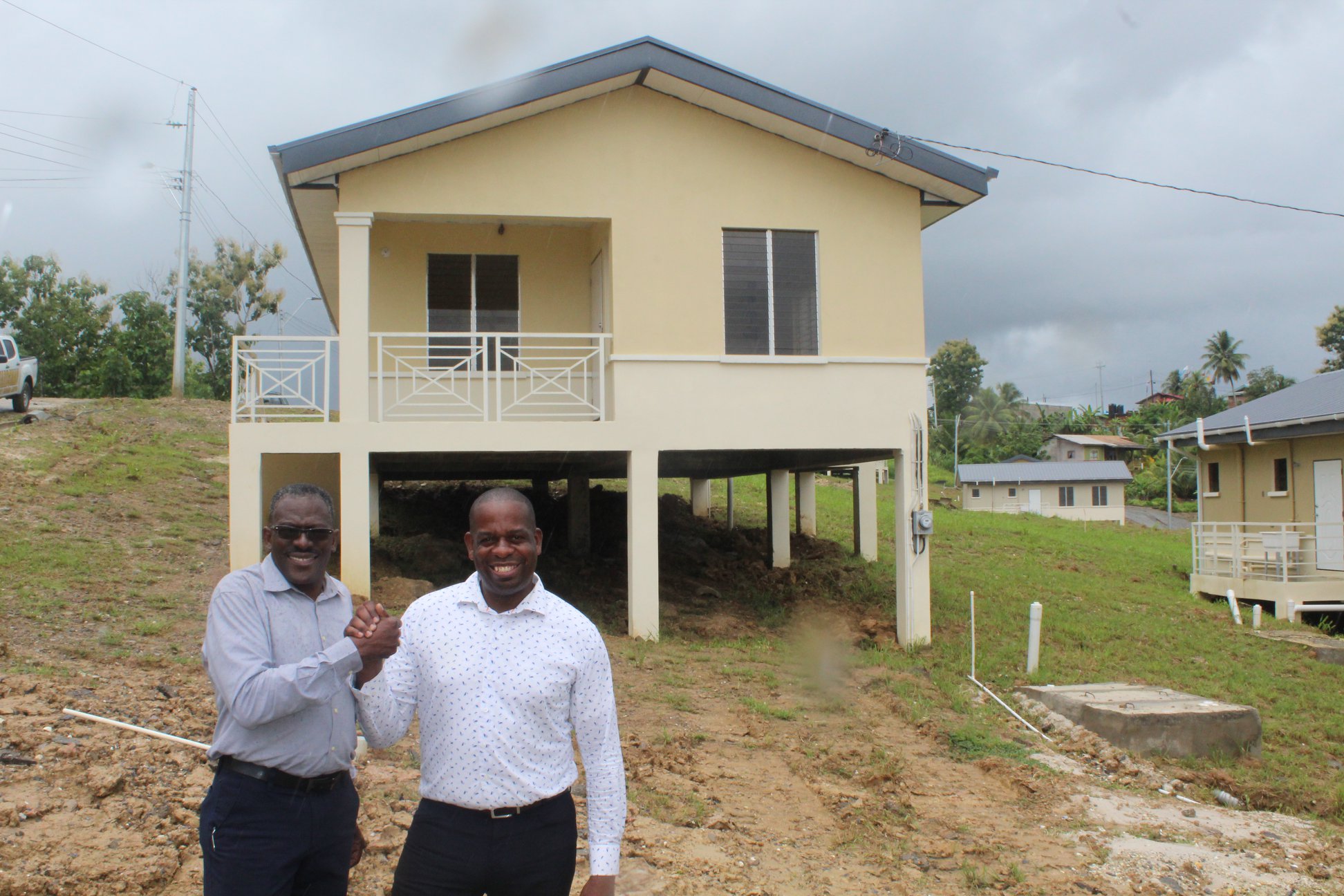 Housing and Urban Development Minister visits Gomez Trace, Moruga
Yesterday, Housing and Urban Development Minister Edmund Dillon, MP for Moruga/Tableland Lovell Francis – MP Moruga/Tableland and Managing Director of the HDC, Brent Lyons, along with officers from the HDC and Ministry of Housing and Urban Development – Trinidad and Tobago visited the HDC's Gomez Trace Housing Development, Moruga where 42 units have been completed and will be soon allocated to eligible families.
Work on this development, which comprises single family units, began in June 2017. The total yield for this development is 71 units.