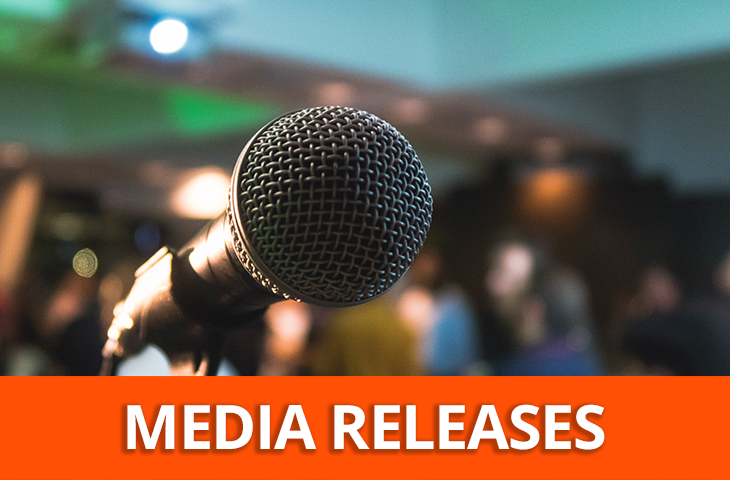 LETTER TO THE EDITOR – LOW INCOME EARNERS HAVE NOT BEEN FORGOTTEN BY THE HDC
LETTER TO THE EDITOR (GUARDIAN)
Low income earners have not been forgotten by the HDC
Reference is made to a letter penned by Ms. Rossana Glasgow and published in your newspaper on Saturday July 13, titled "Low income earners 'hung out to dry' by HDC". In her letter, Ms. Rossana Glasgow made several assertions and articulated a subjective view which the HDC believes warrants a response.
The core mandate of the HDC continues to be to "do all things necessary and convenient for or in connection with the provision of affordable shelter and associated community facilities for low and middle income persons." It is therefore in keeping with its policy directive, that the HDC continues to construct housing units in various communities, which are specifically designed for persons who may be classified as low and lower middle income. The HDC has constructed two- bedroom, single family units at LakeView, Point Fortin for as low as $271,000. Additionally, there are other single family units located at Eden Gardens, Freeport; Cashew Gardens, Carlsen Field; Carina Gardens, Arima and other developments, which cost between $450,000 to $560,000. Whilst Ms. Glasgow may hold the view that, – "Instead of planning new homes at a manageable price for the low income earners…it appears they (low-income earners) were omitted from the re-organised plans and policies", nothing could be further from the truth.
It must be noted that one cannot discuss the issue of affordability and accessibility without highlighting the revised mortgage rates from the Trinidad and Tobago Mortgage Finance Company Limited (TTMF). These rates at 2% and 5% cater to those earning under $14,000 and those earning from $14,000 – $25,000 respectively.  There is no down payment for those accessing the 2% loans and the mortgages are offered for 30 years and/or up to retirement age or until 70 years old. An additional $20,000 is also available and can also be applied for the purchase of home appliances.
Over the last three years, the HDC has been on a "mortgage drive", due primarily to the fact that many persons tend not to close/finalise their mortgages when they receive their keys and this in in keeping with the HDC's strategic goals. Therefore, the HDC has adopted a different approach which is intended to ensure that prospective home owners close/finalise their mortgages before receiving their keys. This not only reduces delinquency but also allows the HDC to receive the remittances from sales of these units and allocate those funds to the expenses associated with the construction of other developments to benefit other low and middle income families.
Secondly, the housing policy, which is comprehensive in nature, takes into consideration, the different earning capacities of various individuals and families who apply for the State's assistance for housing. Some persons can qualify for a rental or rent-to-own arrangement while others will be able to service a mortgage. It is in this regard that the HDC continues to dedicate a specific number of housing units in each development for rental arrangements. Of note, is Vieux Fort in St James, where two buildings, totalling 68 units (49% of the total yield) have been allocated for rental; so for Ms. Glasgow to assert that, "…HDC rentals are on the decline and a mortgage drive is on," is not entirely correct. The HDC remains committed to changing what has become an accepted behaviour of non- payment and inculcating a new ethic of timely payments and pride in home ownership.
With specific reference to Mahogany Court, applicants on the public housing database who earn between $14,000 – $25,000 and who can satisfy the mortgage payments for the units, which start from $900,000.00, have been contacted on an individual basis and encouraged to be pre-qualified financially. The professions of the potential homeowners vary. It is therefore unfortunate that Ms. Glasgow is of the belief that, ""…the apartments at Mt Hope are for professionals, (lawyers, doctors, engineers and military personnel, etc".
In addition to the housing solutions and programmes implemented by the HDC, the Ministry of Housing and Urban Development also has two flagship projects: Government's Aided Self Help Housing Programme (GASHHP) and the Housing and Village Improvement Programme (HVIP). These programmes also provide solutions for low and lower income families.
It is our hope that the information that we have shared will provide a clearer lens through which Ms. Glasgow and others, who are unaware of the approaches and initiatives which target low and lower middle income earners can view the HDC.
Corporate Communications Department
Trinidad and Tobago Housing Development Corporation (HDC)
July 16, 2019