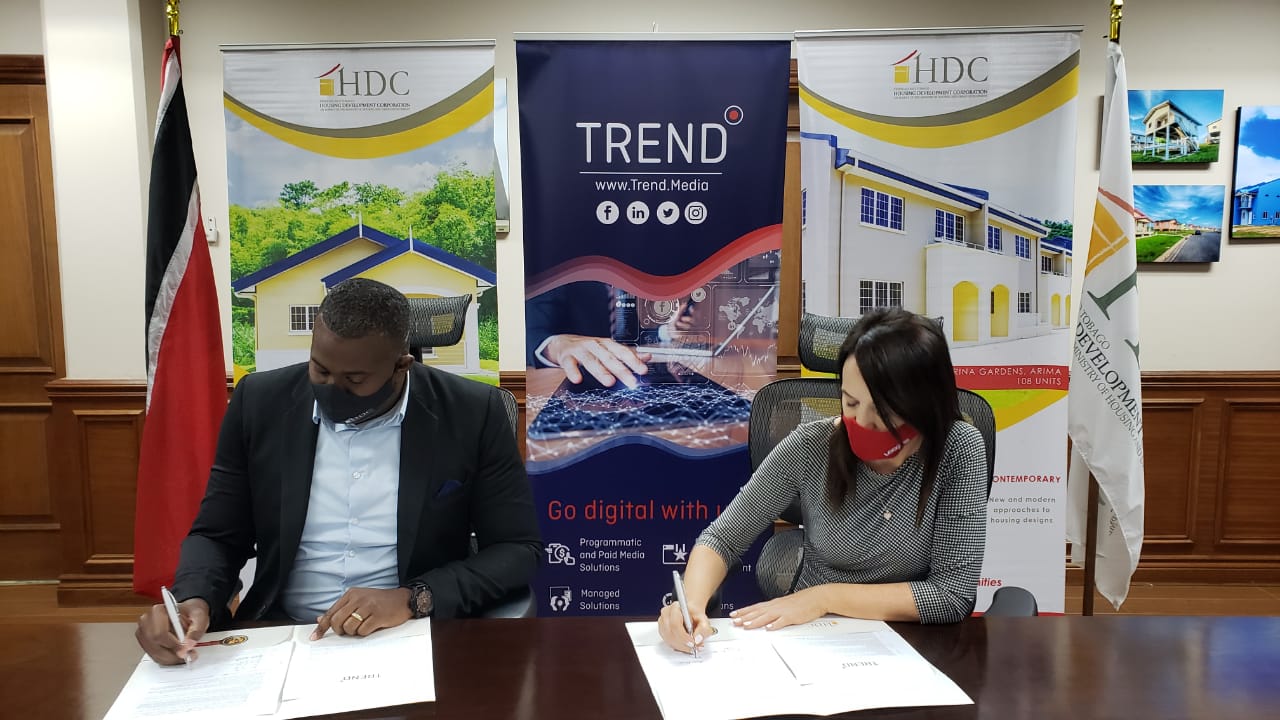 HDC partners with Trend Media to improve client communication
HDC partners with Trend Media to improve client communication
December 11, 2020
The Trinidad and Tobago Housing Development Corporation (HDC) has partnered with Digicel's Trend Media to facilitate quicker and more seamless communication with HDC clients. Through SMS/mobile text messages, HDC clients will now receive information on matters such as appointments, housing allocation, account balances, arrears, payment options, community notices and community disaster response protocols. This new approach is intended to enhance the timeliness and responsiveness of the communication between the organisation and clients and improve our overall customer service relationship.
This partnership was formalised on Friday December 11, 2020 at the HDC's South Quay, Port of Spain office by HDC Divisional Manager, Corporate Services, Jeremy Campbell and Trend Media's Chief Business Development Officer, Eileen Ruddy.
Speaking on the partnership, HDC Managing Director, Brent Lyons, explained that "information communications technology (ICT) touches every aspect of our society, including the way we do business therefore it is up to the HDC to use the available platforms and technology to communicate more effectively with clients and stakeholders. This partnership is therefore one of many initiatives we will implement over the next few months to improve the way we do business." Lyons further added that this new approach will be more specific and tailored to specific groups and individuals and will complement the HDC's existing communication methods. Trend Media's Eileen Ruddy stated that her organization was delighted to be partnering with the HDC in this new initiative and hopes that similar agencies include more digital-based approaches in their communication and customer service strategies.
END