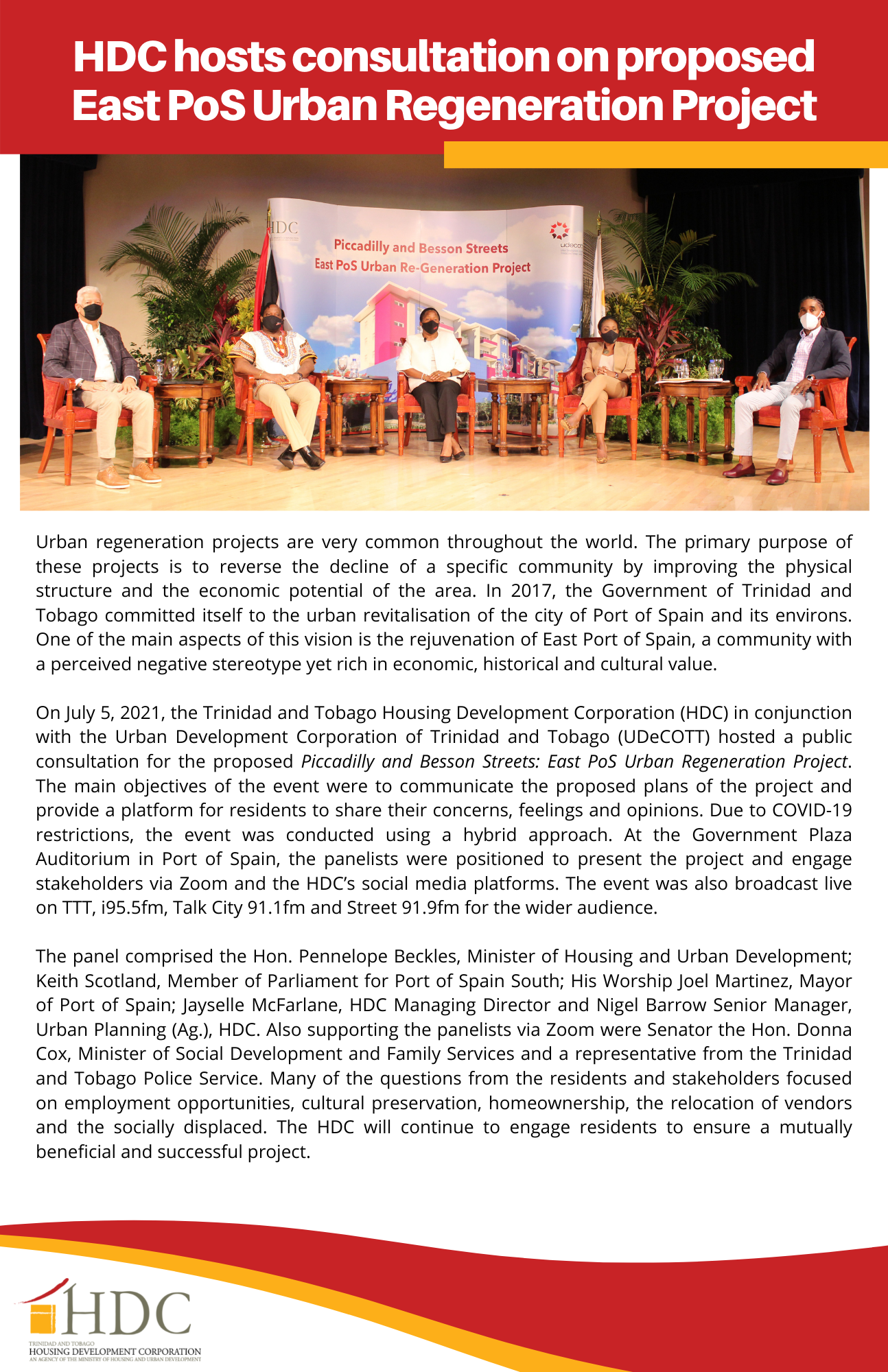 HDC hosts consultation on proposed East PoS Re-Generation Project
On July 5, 2021, the Trinidad and Tobago Housing Development Corporation (HDC) in conjunction with the Urban Development Corporation of Trinidad and Tobago (UDeCOTT) hosted a public consultation for the proposed Piccadilly and Besson Streets: East PoS Urban Re-Generation Project.
The panel comprised the Hon. Pennelope Beckles, Minister of Housing and Urban Development; Keith Scotland, Member of Parliament for Port-of-Spain South; His Worship Joel Martinez, Mayor of Port of Spain; Jayselle McFarlane, HDC Managing Director and Nigel Barrow Senior Manager, Urban Planning (Ag.), HDC.