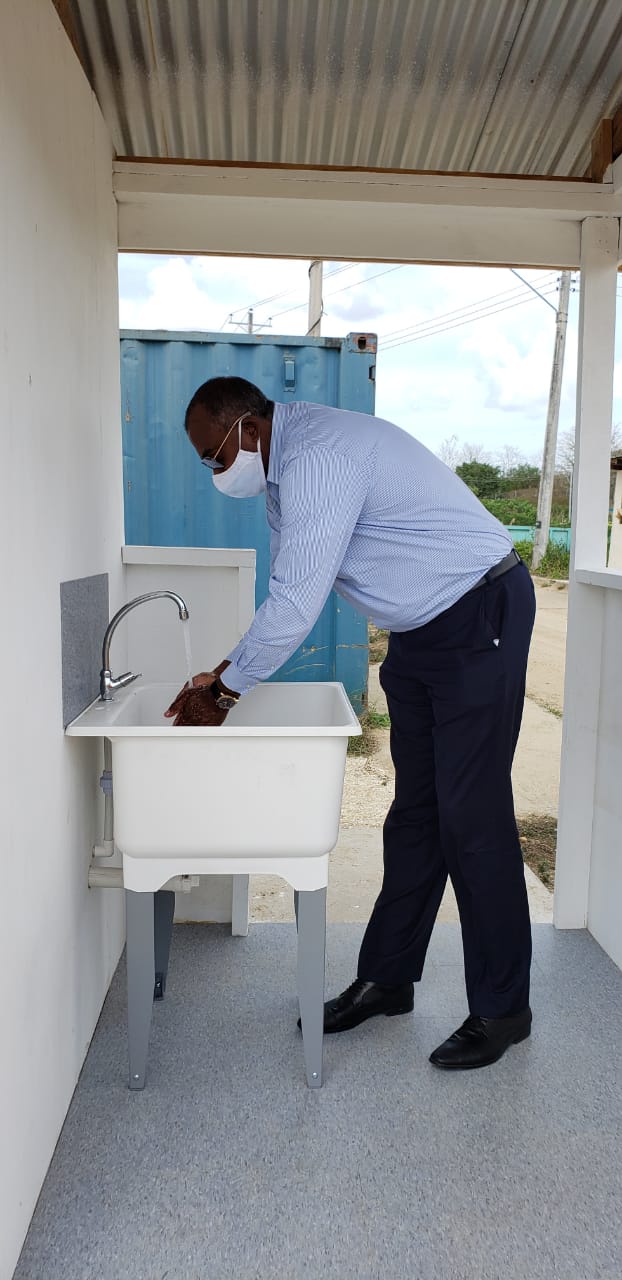 HDC prepares for the 'new normal' and the resumption of operations
As the country prepares for the 'new normal', the Trinidad and Tobago Housing Development Corporation (HDC) has implemented new measures, which are intended to protect the safety and well-being of staff and clients while preventing the spread of COVID-19. Some of the measures implemented at the Head Office and other offices include (but not limited to) the installation of sinks at the main entrance, use of hand-held thermo scanners, wearing of masks by all those entering the building, physical distancing in the lobby, markings to guide queues and physical distancing in other shared spaced within the building. Guidelines and protocols have also been implemented for staff members particularly those who conduct home visits, home repairs and other tasks with direct customer interface.
In addition to the measures put in place at the head office and main offices, the HDC finalised a list of protocols to guide activities on its many housing construction sites. Some of the proposed measures include the conduct of a mandatory Return to Work orientation for contractors and workers and guidelines for the arrival on the site, entrance to the job site, operations on the site and departure from the site. The introduction of a COVID-19 PASS (Personnel Accountability and Site Systems) for all contractors, has also been recommended and will be introduced. This PASS is intended to establish accountability of all personnel on site, guarantee the presence of the requisite site systems to facilitate adherence to existing COVID-19 guidelines and allow for the strictest adherence to personal hygiene and established COVID-19 restrictions.
According to Brent Lyons, Managing Director, "the HDC understands its role to guide accepted health and safety measures not just for internal and external clients but on our construction sites, particularly in the wake of this pandemic and the adoption of "new normal" practices. We therefore look forward to the cooperation of staff, clients, stakeholders and contractors in this regard."
On Friday May 08, the HDC Managing Director and some members of the management team participated in a dry run and reviewed the proposed measures implemented at the Head Office and on Tuesday May 19, the Managing Director and project managers visited construction sites at Harmony Hall and Corinth.
ENDS