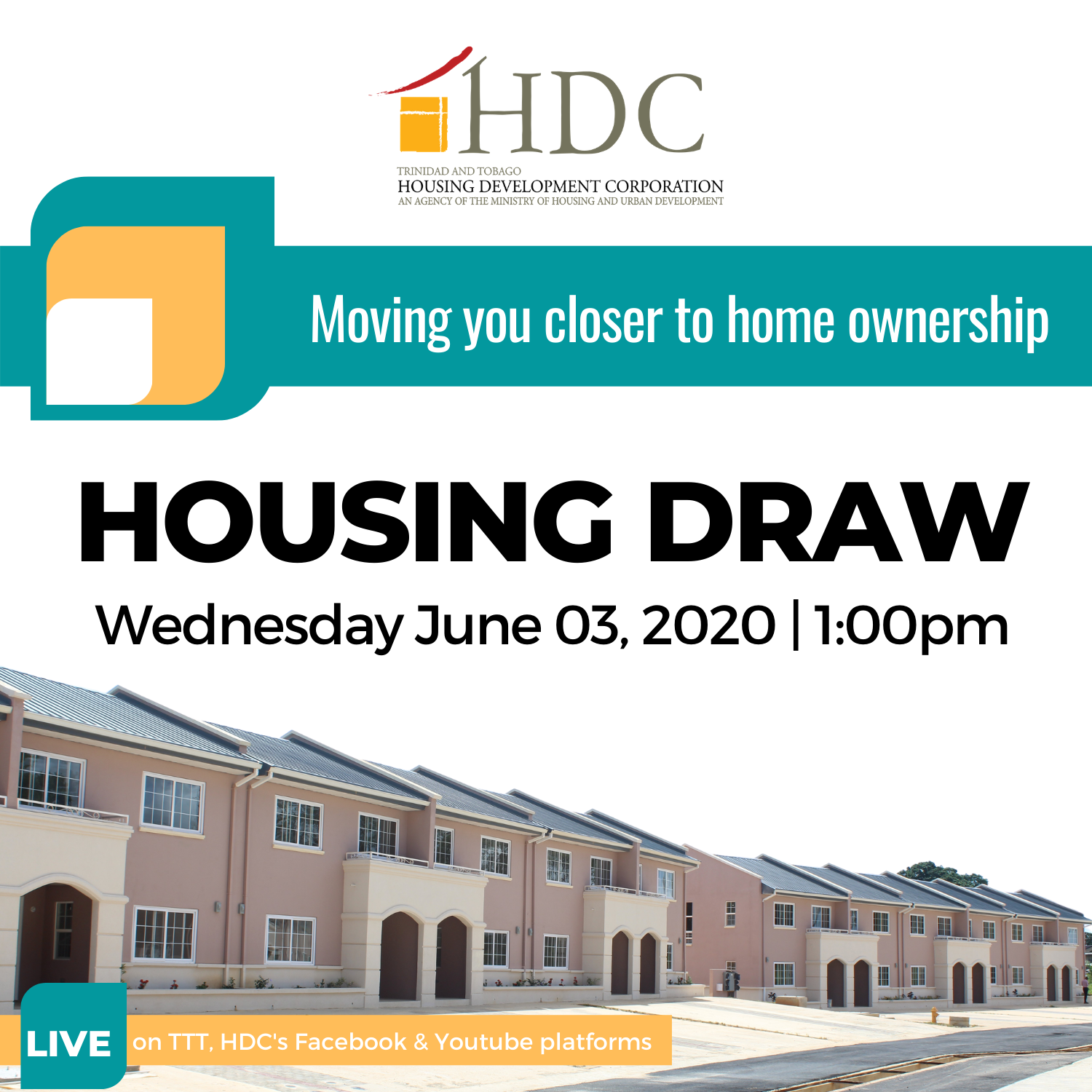 HDC Housing Draw – Moving you closer to home ownership
On 3rd June, 2020, the Trinidad and Tobago Housing Development Corporation (HDC) will host a live housing draw. Five hundred applicants on the public housing database will be randomly selected for interviews for HDC homes across Trinidad.
This event will be broadcast live on TTT and will be streamed on the HDC's Facebook and YouTube pages.
Let's move you one step closer to home ownership!