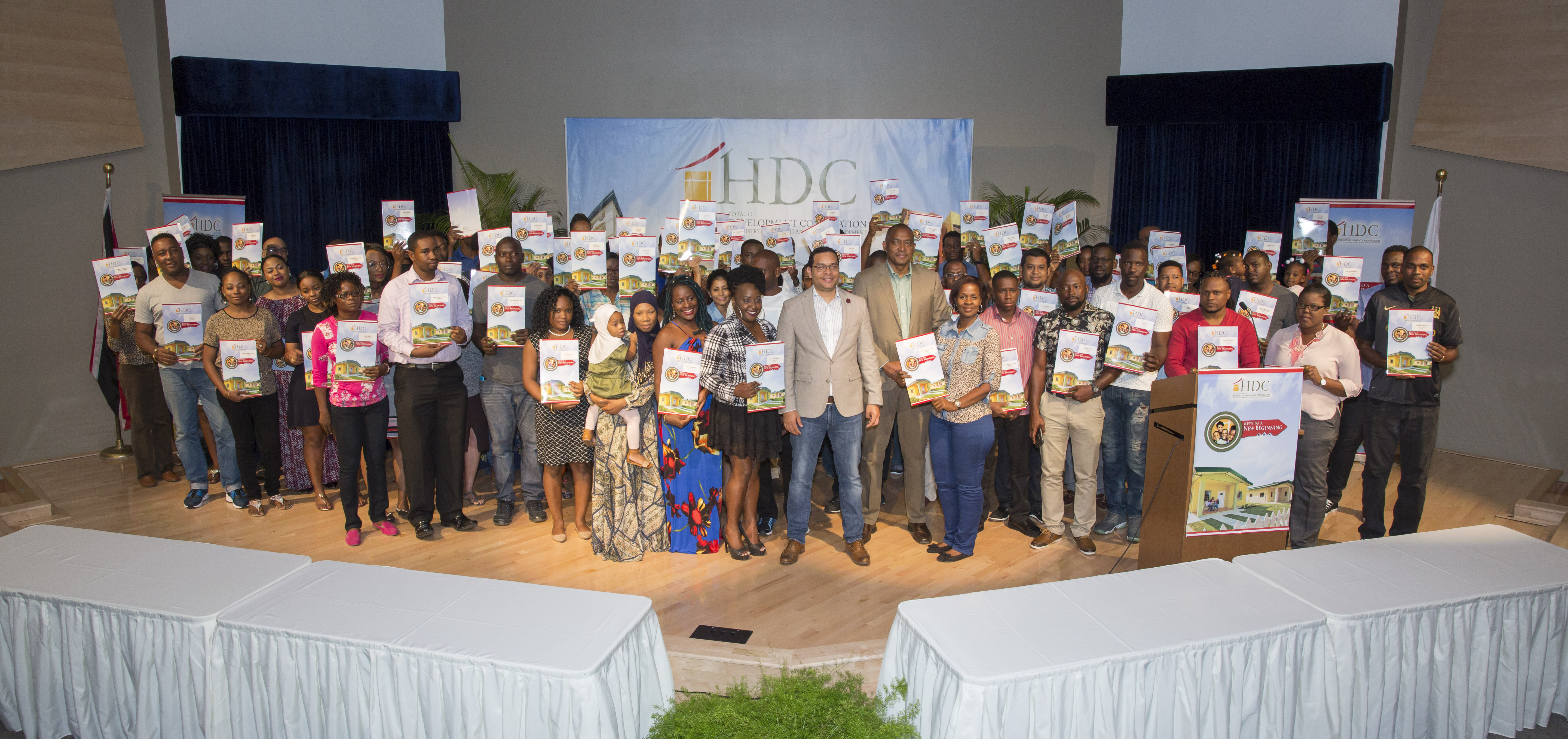 Housing Allocation Ceremony – 2nd December, 2017
HDC Positively Impacts the Lives of 93 Families
On Saturday 2nd December, the lives of 93 families were indelibly changed as they were presented with documents for their new homes. This Housing Allocation Ceremony was hosted at the Government Plaza Auditorium, Richmond Street, Port of Spain.
The joy and excitement of mothers, fathers, and children filled the room as they received their packages in anticipation of building their lives and contributing to the following HDC communities:
Exchange, Couva
Cypress Hills, San Fernando
Eden Gardens, Freeport
Fairfield Estate, Princes Town
Lake View, Point Fortin
Oasis Greens, Chaguanas
Pier Road, La Brea
In his Feature Address, Housing and Urban Development Minister, the Honourable Randall Mitchell assured those in attendance that the Government is doing all that it can to make affordable housing opportunities a reality for those citizens who need it most.