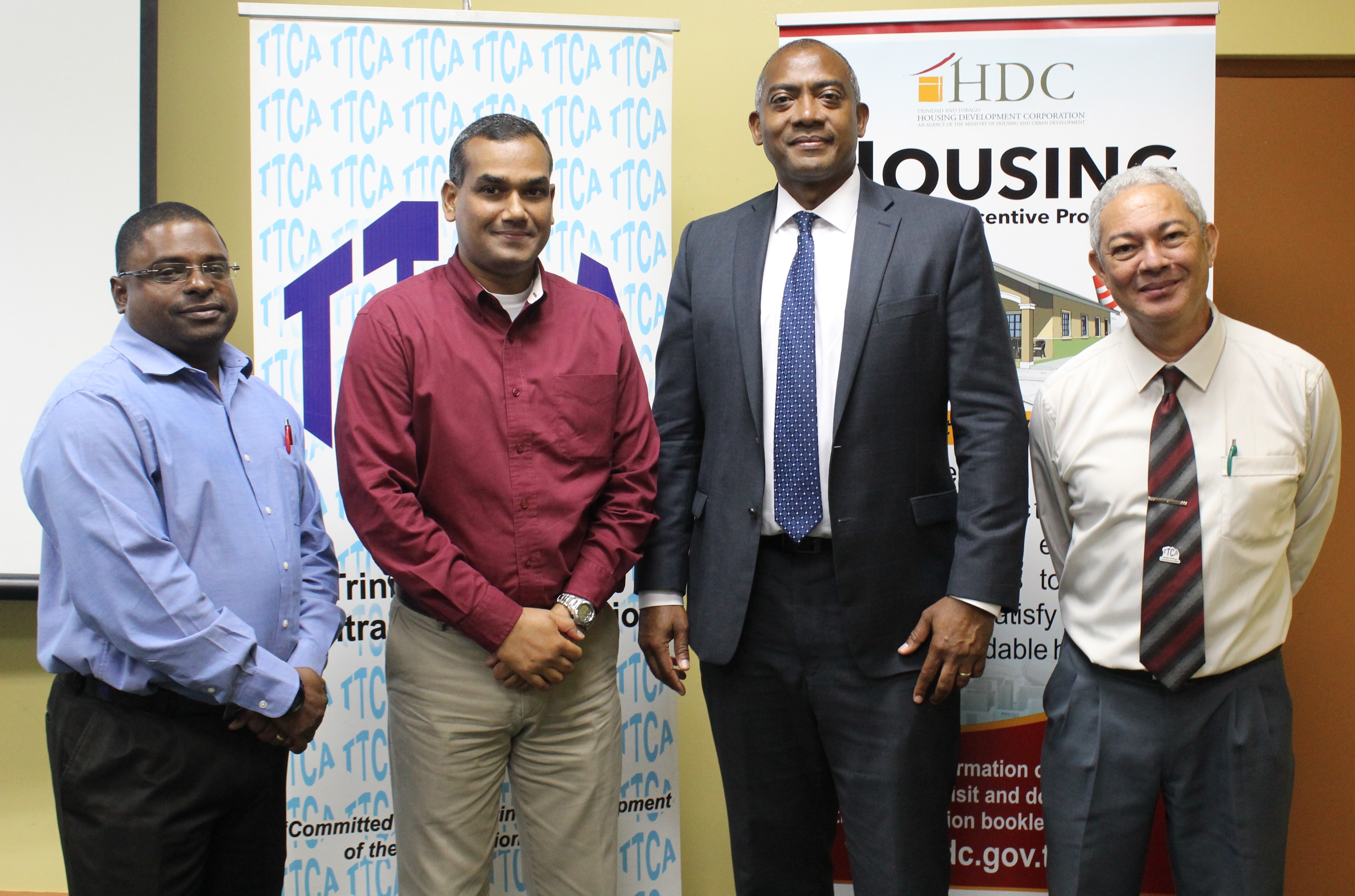 HDC and Contractors Association talk Housing Construction Incentives
In an effort to encourage greater private sector involvement in the construction of public housing, the Housing Development Corporation (HDC) today, met with the membership of the Trinidad and Tobago Contractors Association to discuss the Housing Construction Incentive Programme (HCIP) which was launched in March 2018.  The presentation and discussion, conducted by HDC Managing Director, Brent Lyons, focused entirely on the programme which was first announced in the 2018 National Budget as a new budget measure.
The main objectives of HCIP are to encourage private developers to construct housing units to help satisfy the current demand for public housing, reduce the number of applicants on the public housing database, stimulate the local economy and provide a guaranteed return of investment to contractors/developers. In his presentation which spanned an hour, inclusive of questions and responses, Lyons focused on the eligibility criteria, type of house of units to be built, the land and cash incentives, the payment process and registration method.
In commenting on the meeting, Lyons indicated that "this programme is considered a win win win programme for all parties as the HDC will be able to provide housing to satisfy some of the applicants on the database; housing applicants will receive a housing solution and the contractors/developers have a great opportunity, through the cash and land incentives, to receive a positive return on their investment."
In bringing remarks on behalf of the TTCA Vice President, Glenn Mahabirsingh, welcomed the engagement of the contractors and expressed his desire for future engagements between the HDC and the association on matters of mutual interest.