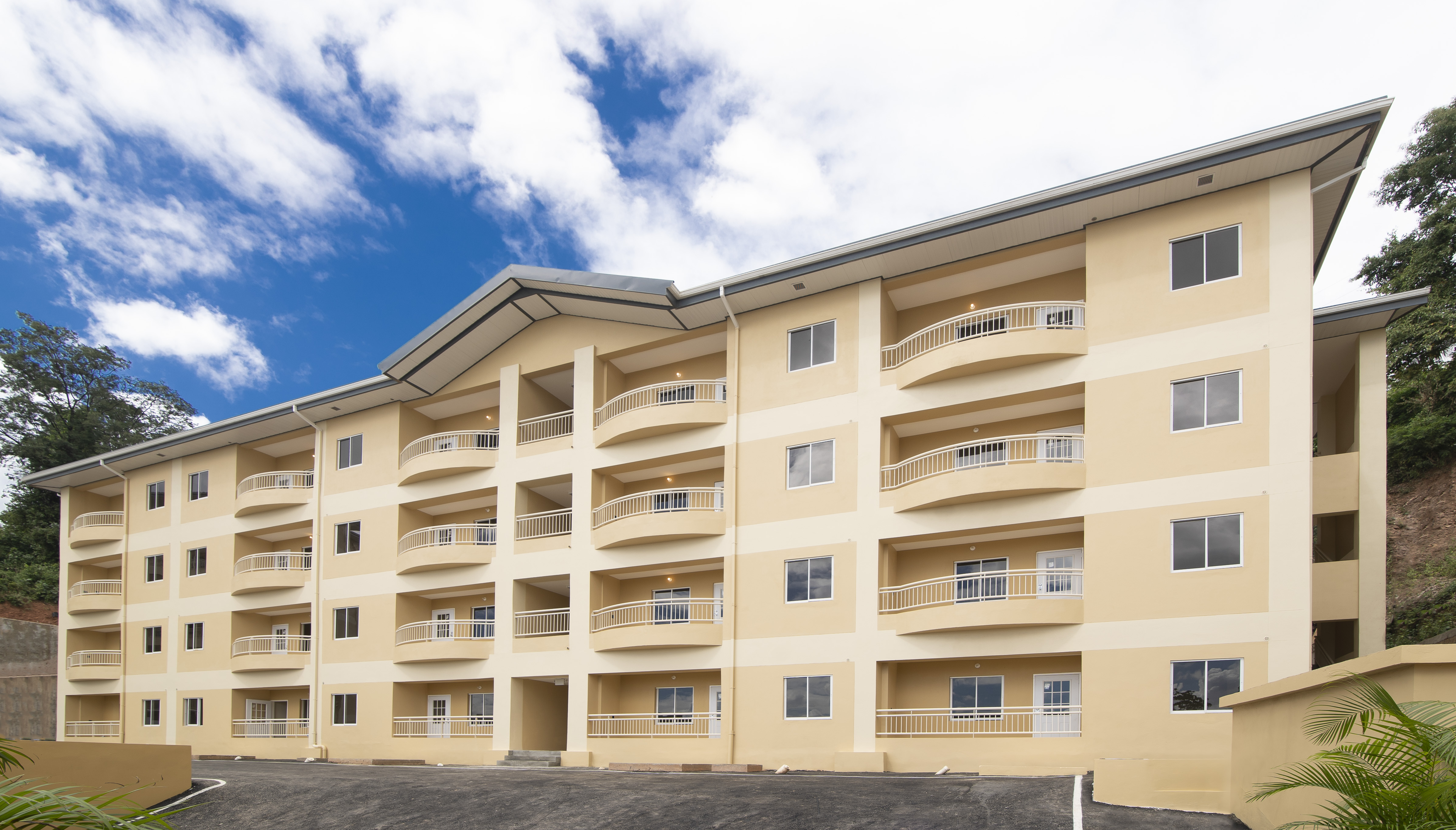 Fifty More Families Can Now Enjoy the Vieux Fort View
On Monday December 17, the HDC welcomed fifty (50) new families to its Vieux Fort Housing Development in St. James. These families are now tenants of this 137 unit development which comprises four buildings and associated car park facilities. Present to witness this happy moment were Prime Minister, Dr. the Honourable Keith Rowley; Housing and Urban Development Minister, the Hon. Major General (Ret'd) Edmund Dillon; Member of Parliament for the area, the Hon. Marlene McDonald; Mayor of the City of Port of Spain, His Worship Joel Martinez; Permanent Secretary in the line Ministry, Simone Thorne-Mora; and HDC executives and officials.
In his Feature Address, PM Rowley told the new home owners that they are fortunate to have been selected out of the 180,000 applicants who are presently on the database; therefore, they should take pride in their new asset and must make the payment of their rent, "a priority." In his remarks, Minister Dillon reminded the new residents that they have a responsibility to pay their "rent on time" because in 2019, the HDC will be adopting a more aggressive approach in relation to delinquent tenants. The MP for the area, Marlene McDonald warmly welcomed the residents to the Port of South constituency and employees from the HDC's Social and Community Services Department also performed a skit, highlighting the HDC's guidelines and responsibilities for residents in multi-level buildings.
In March 2018, the HDC allocated forty-four (44) units in Building A of this development. Work on the last building is in progress and should be completed in the new year.