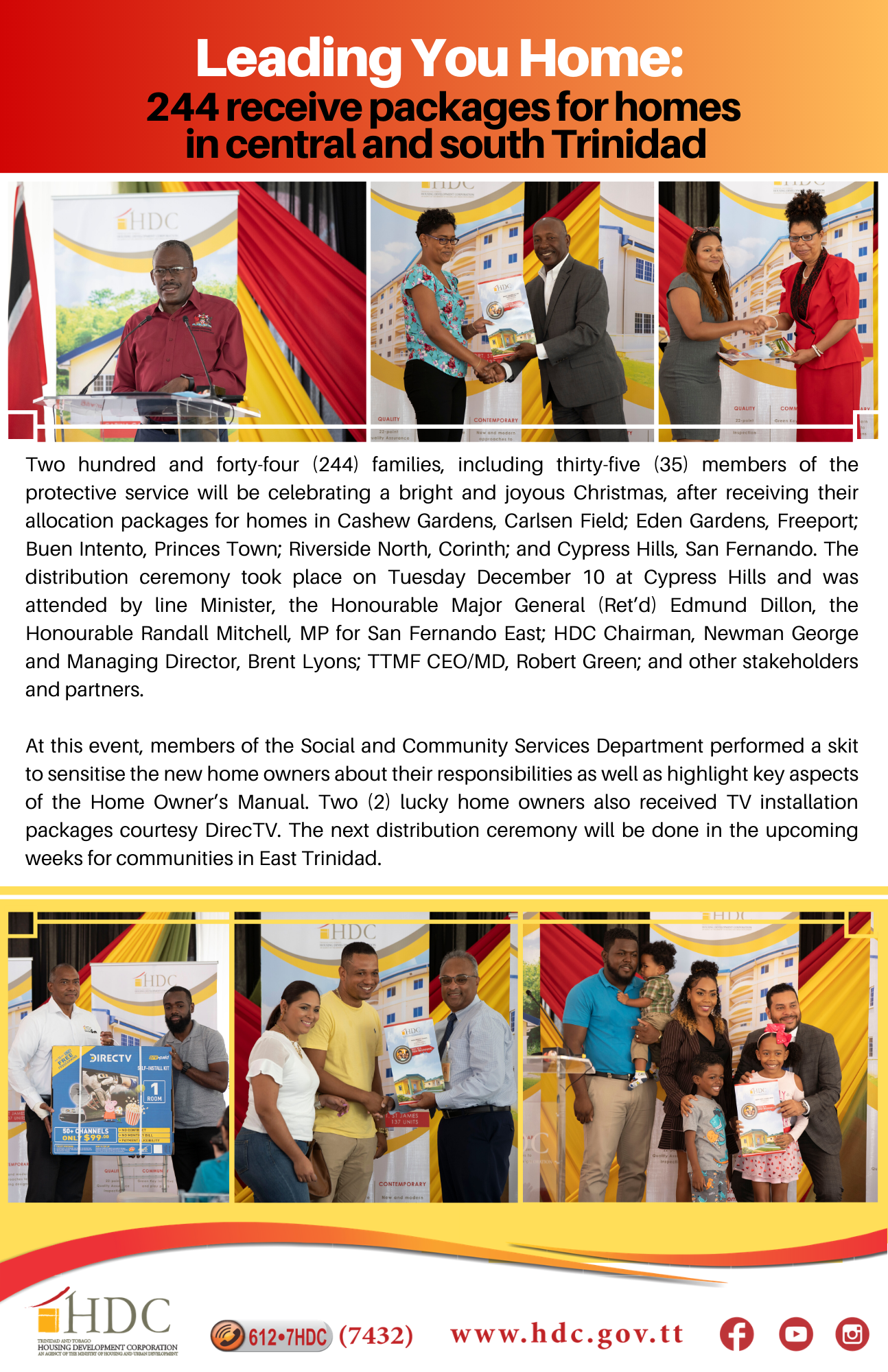 Leading You Home: 244 receive packages for homes in central and south Trinidad
Two hundred and forty-four (244) families which included thirty-five (35) members of the protective service will be celebrating a bright and joyous Christmas as they received their allocation packages for homes in Cashew Gardens, Carlsen Field; Eden Gardens, Freeport; Buen Intento, Princes Town; Riverside North, Corinth; and Cypress Hills, San Fernando. The distribution ceremony took place on Tuesday December 10 at Cypress Hills, San Fernando and was attended by line Minister, the Honourable Major General (Ret'd) Edmund Dillon, the Honourable Randall Mitchell, MP for San Fernando East; HDC Chairman, Newman George and Managing Director, Brent Lyons; TTMF CEO/MD, Robert Green; and other stakeholders and partners.
At this event, members of the Social and Community Services Department performed a skit to sensitise the new home owners about their responsibilities as well as key aspects of the Home Owner's Manual. Two (2) luck home owners also received TV installation packages courtesy DirecTV.
The next distribution ceremony will be done in the upcoming weeks for communities in East Trinidad.