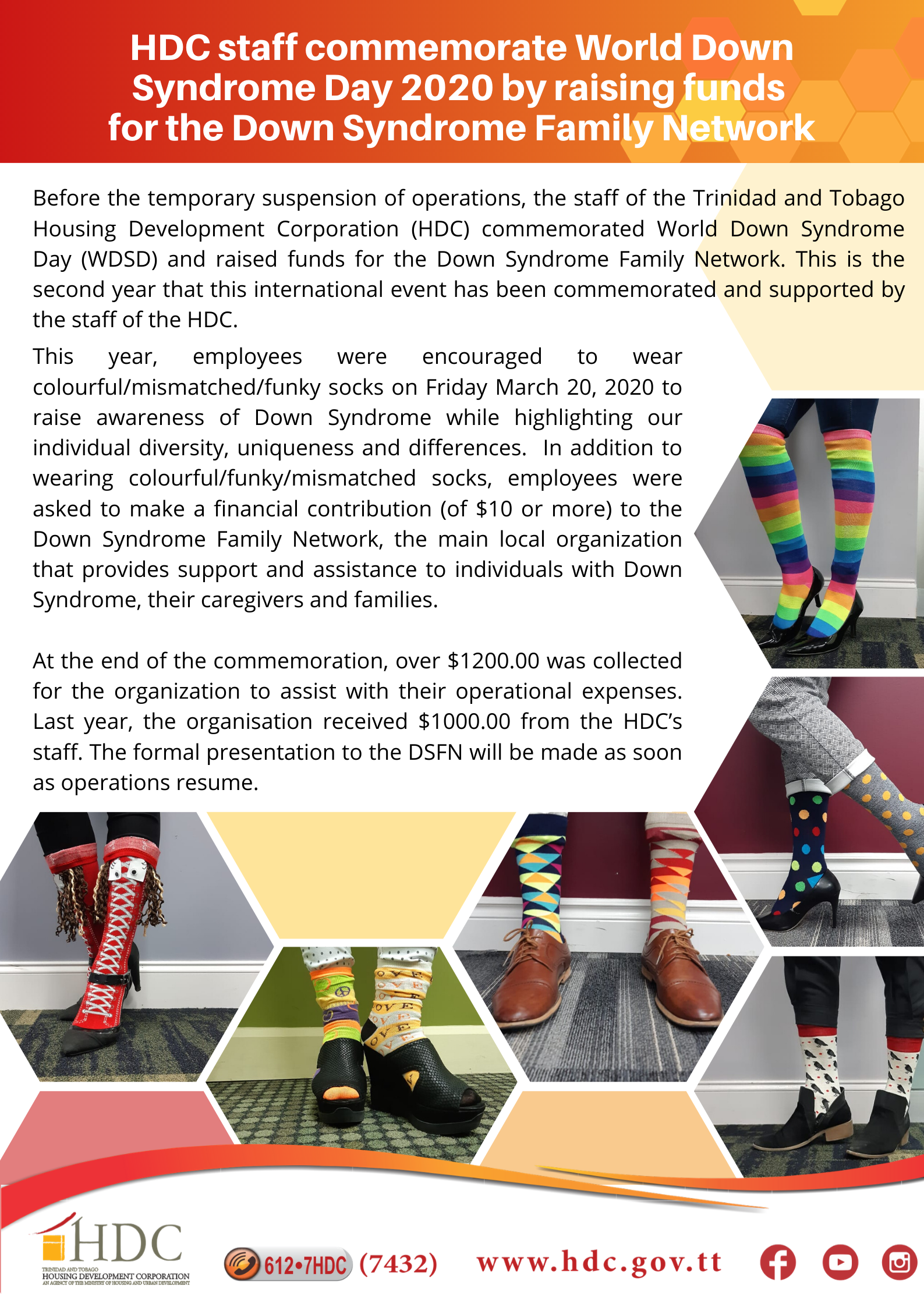 HDC staff commemorate World Down Syndrome Day 2020 by raising funds for the Down Syndrome Family Network
Before the temporary suspension of operations, staff of the Trinidad and Tobago Housing Development Corporation (HDC) commemorated World Down Syndrome Day (WDSD) and raised funds for the Down Syndrome Family Network. This is the second year that this international event has been commemorated and supported by the staff of the HDC.
This year, employees were encouraged to wear colourful/mismatched/funky socks on Friday March 20, 2020 to raise awareness of Down Syndrome while highlighting our individual diversity, uniqueness and differences.  In addition to wearing colourful/funky/mismatched socks, employees were asked to make a financial contribution (of $10 or more) to the Down Syndrome Family Network, the main local organization that provides support and assistance to individuals with Down Syndrome, their caregivers and families.