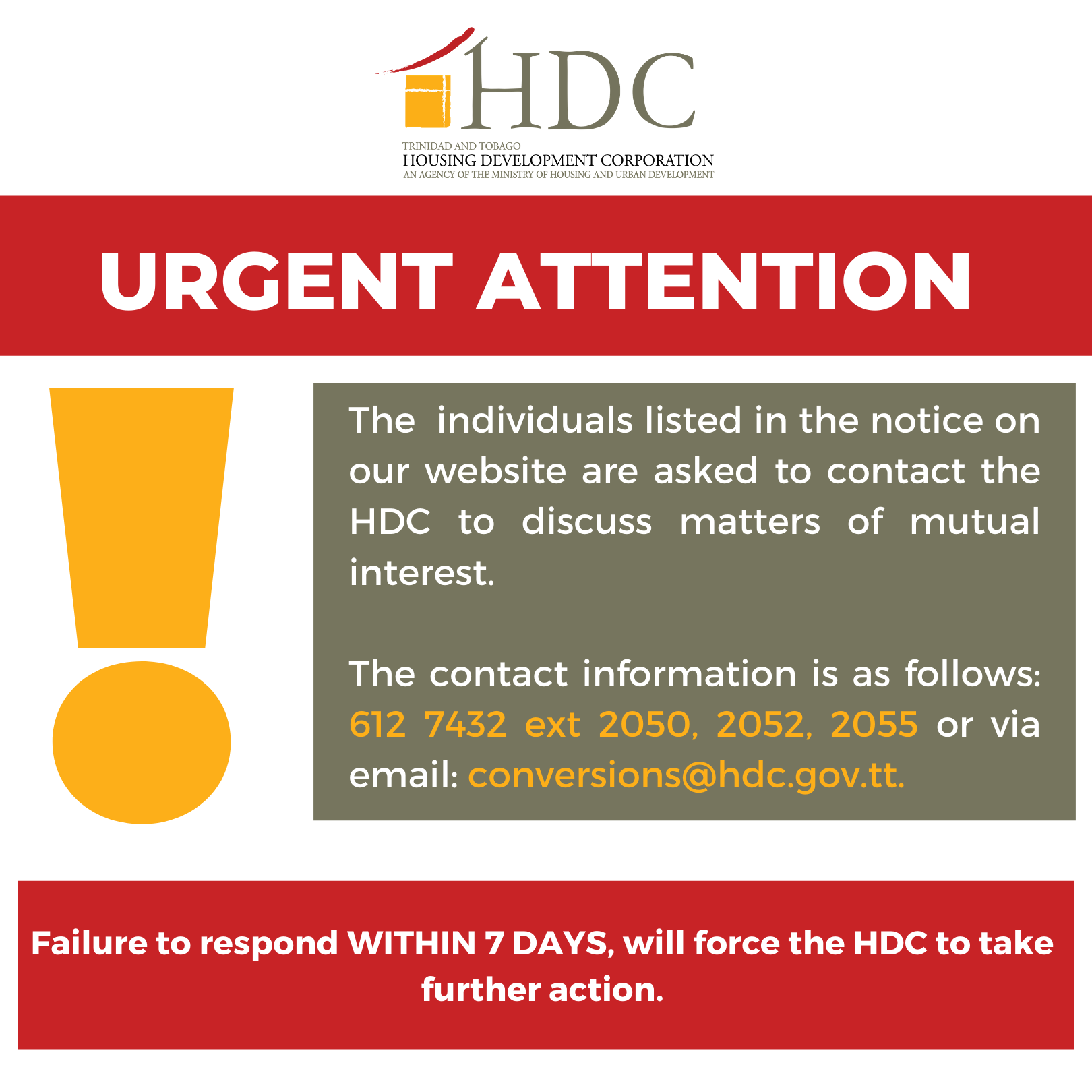 URGENT ATTENTION
The following individuals are asked to contact the Trinidad and Tobago Housing Development Corporation (HDC) to discuss matters of mutual interest.
The contact information is as follows: 612 7432 ext 2050, 2052, 2055 or via email: conversions@hdc.gov.tt.
Failure to respond WITHIN 7 DAYS, will force the HDC to take further action.
To view the listing
,
please download
here.